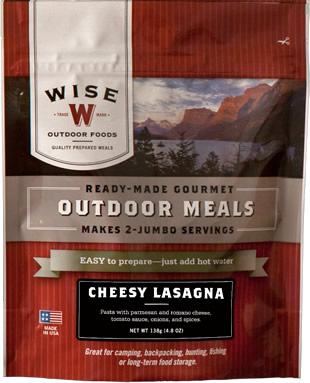 From clothing to flashlights to first aid kits to a tent, packing for even a short camping trip ends up being extensive. Yet, amongst all items on the list you put together, food stands out: How will you put together a nutritious meal in the woods without carrying too much?
Unfortunately, many preparing for camping trips tend to over pack food and stick with the wrong items. To make sure you have just enough of the right items, take the following tips into account:
1. Measure out how much you will need per person per day. This means planning each meal down to the number of cups or items a meal requires to prepare. As a good rule of thumb, no matter the items you take, do not exceed two pounds per person per day.
2. Save space with freeze dried and dehydrated meals. Although often (and erroneously) considered unappetizing, freeze dried and dehydrated foods are considerably lighter and just require water and a stove to rehydrate.
3. Bring foods that can be mixed. Rather than have unique items for every meal, bring items, such as dehydrated vegetables or freeze dried meats, that will work well with multiple meals throughout the day.
4. To avoid contamination, avoid bringing raw meats, which may spread bacteria throughout a food supply.
5. As a rule of thumb for carrying certain foods, store most in self-sealing containers. Produce, however, is better in breathable mesh bags, and liquids must be kept in polyethylene containers.
6. Take physical activities into account. Are you planning a multi-day backpacking trip across a couple of mountains? Even during a standard hiking trip, roughly 1,000 more calories per day may be burned. Rather than find yourself tired while walking through the woods or over some rocky peaks, be prepared to consume up to 1,000 additional calories per day for energy.
7. All food must be easy to prepare. No matter if you're taking pasta or coffee along with you, any camping food must be able to be prepared with just heat from a stove and water.